More than 23 years of experience in International Cargo Transportation allows us to provide to our customers the support and scope that their logistics operations require. Our integrated network of International Agents, systems and communication processes with ports, shipping companies, airlines and customs is our differentiator that today characterizes and differentiates us in the market.
OCAN FREIGHT
AIR FREIGHT
MULTIMODAL TRANSPORTATION
OCAN FREIGHT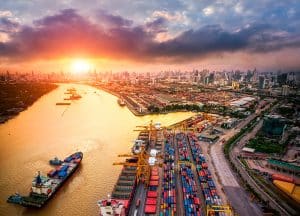 OCAN FREIGHT
The key element in every multimodal transport is Maritime transportation. All kinds of cargoes are coordinated by Blu Logistics, with a detailed follow up of every shipment in all stages. Our experienced Maritime Cargo Department will offer the best alternatives to reduce costs, providing the best service in the market. Definitely the best combination: experience in fees negotiation as well as global solutions taking into account each customer's requirements.
AIR FREIGHT
MULTIMODAL TRANSPORTATION
INTEGRATED LOGISTICS SOLUTIONS