Moving goods across the world can be a daunting task. Shipping across borders, from country to country, or continent to continent requires a vast knowledge of global procedures and requirements. Our offices and teams covering the globe are here to help and provide reliable guidance and strategies for best practices in global logistics.
OCEAN FREIGHT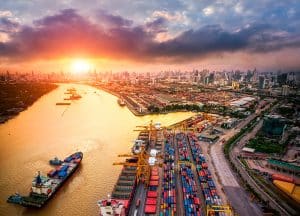 DEPENDABLE, UNLIMITED CUSTOMIZATION ON A GLOBAL SCALE
Wide variety of Ocean Transport options for International cargo, meeting any logistics need. Our excellent relationships with the most recognized and respected shipping companies in the world allow us to offer our clients support and compliance.
AIR FREIGHT
FULL SHIPMENT & CONSOLIDATIONS
INTEGRATED LOGISTICS SOLUTIONS
If you have doubts, you want to receive more information about our services or request a quote do not hesitate to write us: