WAREHOUSING
WAREHOUSING
We offer storage services for goods already nationalized in distribution centers with high technology, this allows us to manage inventories dynamically in real time, through logistics processes that guarantee an optimization of resources and time. Our STORAGE services includes, among others, the following processes.
RECEPTION:
Pallet, box, unit.
Attribute control.
QA.
STORAGE:
Product families
Compatibility Matrix
Directed by WMS
Areas of pallets, boxes and picking
Specialized areas
PICK & PACK:
Multiple UOM
Directed by WMS
Separation and enlistment of bulk orders, cross docking, detailed picking
Assortment to box
Automated replenishment
OFFICE:
Direct to truck
Direct to Sorter (On Blu's installations)
Tagged by box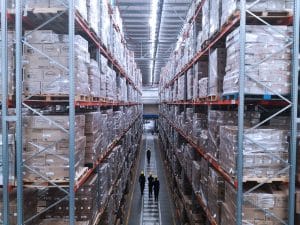 INVENTORY MANAGEMENT
INVENTORY MANAGEMENT
Our main reason are our clients, and that is why we take care of what they most value. Through our inventory policy and internal audits, we carry out the control and administration processes of the merchandise entering to the CEDIS at a national level, establishing a solid foundation on which the other processes of the logistics chain can be leveraged. Our INVENTORY MANAGEMENT service contemplates, among others, the following processes:
–          CONTROLS: Registry in Warehouse Control Systems (WMS), of all inputs and outputs movements.
–          DIARY CYCLIC INVENTORIES: Programming ABC type, according to its value or frequency of use. Daily execution by CEDI staff. Reports of results and stock optimization.
–          TAX INVENTORIES: Programming and planning of annual and fiscal inventories. Appropriate physical and technological resources necessary for taking inventories.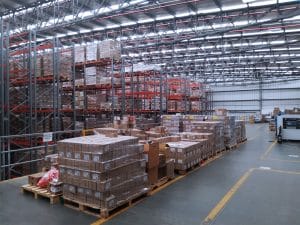 Product conditioning and assembly lines services (labeling):
Product conditioning and assembly lines services (labeling):
We have the appropriate equipment and facilities to carry out the process of marking and conditioning of products. We operate different market lines such as: cosmetics, pharmaceuticals, hardware, among others. Additionally we have a quality area and a dedicated QF, which guarantees good manufacturing practices and appropriate standards for their purpose. Our service of CONDITIONING and ASSEMBLY contemplates among others the following processes:
–          Stamping.
–          Re packages.
–          Assembly of offers.
–          Kits elaboration.
–          Thermowells.
–          Conditioning areas designed to the needs of customers.
INKJET MARKING: Primary and secundary marking service.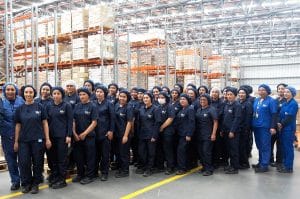 CROSS DOCKING
CROSS DOCKING
We are at the competitive forefront in globalized markets, we know the logistical needs associated with cost and time, that´s why we serve orders and requests for customers of retail channels or large areas with cross docking processes, 100% systematized.
–          Cross docking predistributed.
–          Cross Docking consolidated.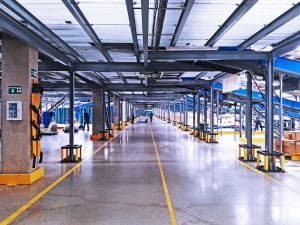 IN HOUSE SERVICES
SERVICIOS IN HOUSE
With our experience it is possible to offer to all clients services within their facilities, with highly qualified personnel wich is in the capacity to perform related logistics and administrative processes. This service model offers great advantages such as:  alignment of the processes according to the company's objectives¸ flexibility and reduction of costs for travel, experience of the operator in logistics process management, opportunities for continuous improvement when evidencing first-hand reprocessing , increase productivity due to the proximity with the operator, among others. Our IN HOUSE SERVICES include, among others, the following activities:
Receipt and inspection of goods.
Documentation management and administration.
Stock management.
Orders and requests preparation.
Administrative tasks inherent to the operation.
Deliveries to final transporter.
Customer service.
Control and physical taking of inventories.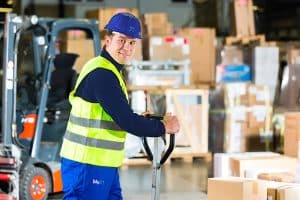 Special Proyects
Special Proyects
The different market lines that involve new technologies and innovative product developments require logistics operations designed to your needs; in Blu Logistics we are aware of these changes and business opportunities, that is why we search to develop and implement the logistics solution necessary, taking into account all points of the logistics chain achieving a comprehensive service.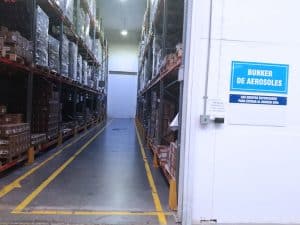 ENSUREs
Ensures
Blu Logistics Colombia S.A.S puts at your disposal the product of INSURANCE OF GOODS with very convenient conditions for the shelter of the loads stored with us, do not hesitate to ask for it.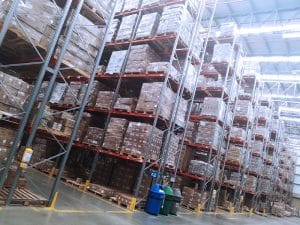 A single operator in the supply chain, which will result in better traceability.
Enlistmentand transformation areas based on Good Storage Practices
General Benefits: Reports of management indicators tailored to each client automatically in the time they need.
Possibility of providing services of partial processes (Maquila): Re-packaging, maquila, labeling, preparation of promotional combos and termo-shrunken.
If you have doubts, you want to receive more information about our services or request a quote do not hesitate to write us: