WAREHOUSING
WAREHOUSING
We offer storage services for goods already nationalized in distribution centers with high technology, this allows us to manage inventories dynamically in real time, through logistics processes that guarantee an optimization of resources and time. Our STORAGE services includes, among others, the following processes.
RECEPTION:
Pallet, box, unit.
Attribute control.
QA.
STORAGE:
Product families
Compatibility Matrix
Directed by WMS
Areas of pallets, boxes and picking
Specialized areas
PICK & PACK:
Multiple UOM
Directed by WMS
Separation and enlistment of bulk orders, cross docking, detailed picking
Assortment to box
Automated replenishment
OFFICE:
Direct to truck
Direct to Sorter (On Blu's installations)
Tagged by box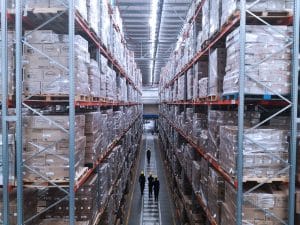 INVENTORY MANAGEMENT
Product conditioning and assembly lines services (labeling):
CROSS DOCKING
IN HOUSE SERVICES
Special Proyects
ENSUREs
A single operator in the supply chain, which will result in better traceability.
Enlistmentand transformation areas based on Good Storage Practices
General Benefits: Reports of management indicators tailored to each client automatically in the time they need.
Possibility of providing services of partial processes (Maquila): Re-packaging, maquila, labeling, preparation of promotional combos and termo-shrunken.
If you have doubts, you want to receive more information about our services or request a quote do not hesitate to write us: