More than 23 years of experience in International Cargo Transportation allows us to provide to our customers the support and scope that their logistics operations require. Our integrated network of International Agents, systems and communication processes with ports, shipping companies, airlines and customs is our differentiator that today characterizes and differentiates us in the market.
OCEAN FREIGHT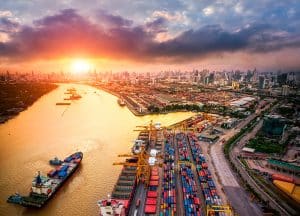 OCEAN FREIGHT
Wide variety of Ocean Transport options for International cargo, meeting any logistics need. Our excellent relationships with the most recognized and respected shipping companies in the world allow us to offer our clients support and compliance.
Importación & Exportación FLC (Full Container Load)
Importación & Exportacion LCL (Less than Container Load)/Carga Suelta
Consolidados propios
Break Bulk para maquinaria, tubería, sobredimensionados y extrapesados
Transporte urbano para recogidas en origen y entregas en destino
Logistica especial para Mercancías Peligrosas
Seguridad: Transporte monitoreado, manejo de precintos/sellos de seguridad y registro fotográfico.
AIR TRANSPORT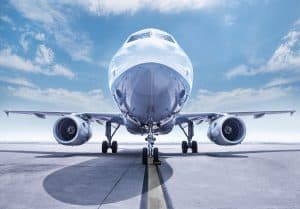 AIR TRANSPORT
International cargo air transport. Effective and agile coordination for aerial logistics operations. When the logistical need is preferable by plane, we have the resource and knowledge for the effectiveness that this operation demands.
Importación & Exportación Aérea.
Transporte urbano para recogidas en origen y entregas en destino.
Charter de aviones para proyectos especiales.
Logística especial para perecederos.
MULTIMODAL FREIGHT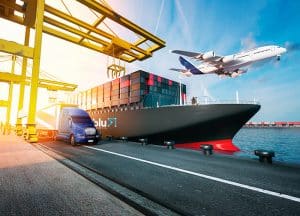 MULTIMODAL FREIGHT
Multimodal transport operator. We have OTM operator's own licenses that allow us to handle the international transport of your cargo from Port to an authorized deposit or Free Trade Zone taking advantage of the tax advantages that the figure has.
Continuación de viaje de transporte internacional con destino final en Zonas Francas o Depósitos Aduaneros sin necesidad de nacionalizar en puerto.
Flexibilidad en tiempos de nacionalización.
Llegando a Zona Franca en OTM, a través de nuestro Usuario Industrial de Zona Franca existe la opción de modificar mercancías para luego nacionalizar parcial o total, con posibilidad de reexportación.
CARGO PROJECT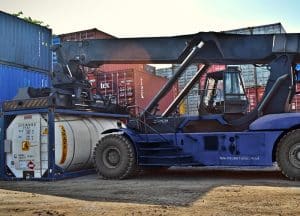 CARGO PROJECT
Specialized logistics services for extra heavy and oversized cargo by sea, air or land. Operations in ports, charter aircraft, certified cranes.
Logística Especializada para carga extra-pesada y sobre-dimensionada – Marítimo, Aéreo, y Terrestre
Ingeniería especializada en isaje para cargues y descargues con equipos y grúas certificadas de 20 Tons a 800 Tons
Charter de aviones y barcos para Transporte Internacional
Diseño de Rutas Óptimas desde origen hasta destino final
Operaciones Especializadas en Puertos
Alquiler de Equipos Especializados
Altos niveles de seguridad con procesos controlados y carga escoltada
INTEGRATED LOGISTICS SOLUTIONS
If you have doubts, you want to receive more information about our services or request a quote do not hesitate to write us: