We offer a wide coverage and we have the headquarters in the following free zones:
Bogotá Free Zone – Bogotá D.C.
West Free Zone – Mosquera, Cundinamarca
Rionegro Free Zone – Rionegro, Antioquia
La Candelaria Free Zone – Cartegena, Bolívar
Celpa Free Zone – Bueaventura, Valle del Cauca
Being qualified in a Free Zone allows us to offer our clients customs and foreign trade benefits such as:
– Goods transfers from ports and border crossings through OTM or DTA.
– Products processed or transformed in a free zone are considered national and have the treatment of merchandise coming from the National Customs Territory when fulfilling the origin criteria.
– Partial nationalizations of raw materials or finished products optimizing costs and cash flow.
– Reception, classification and verification of inventories prior to customs clearance, guaranteeing the payment of taxes on goods suitable for sale.
– Carry out part of the productive process with foreign goods in the National Customs Territory under the figure of partial processing.
– Storage of goods for unlimited time without the payment of customs clearance and IVA taxes.
– Nationalization of final goods paying taxes only on the foreign component.
– International logistics distribution.
– Free movement of goods from free zones to free warehouses and ports.
– National goods classification and redistribution, customs cleared and without customs clearance (Picking – Packing).
– The presence of the DIAN in the free zones, guaranteeing personnel dedicated to the attention of the operations of the qualified users and therefore speeding up the operations of our clients.
– IVA tax refund on raw materials and national parts re-entered into the Free Trade Zone and exported to third countries.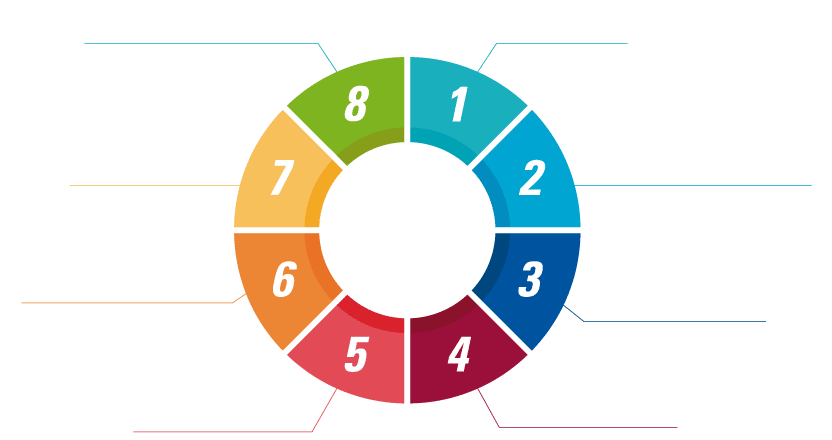 – Product conditioning .
– Assembly of kits and promotionals .
– Inventory management.
– Warehouse of rents and consumption.
– Partial processing (temporary transfer to the national customs territory of raw materials, parts and pieces from the rest of the world without payment of taxes for industrial processes).
– Separation of merchandise and order setup.
– Packaging, re-packaging, unification of merchandise, labeling, among others.
– Free Zone output development and processing for exportation.
– Control and last disposal of waste with or without commercial value.
-Destruction and scrapping of goods inside and outside the free zone.
-Specialized yard handling services (vehicles, machinery, full load unit, oversized loads, etc.)
-End of temporary regimes
-Assembly, sub-assembly, conditioning of goods
-Operations assistance and monitoring.
-Picking, packing, integration, denaturation and disintegration of merchandise.
– International distribution center.
– Handling of godos in consignment.
– Reception, unloading, loading and handling of merchandise.
– Logistic work, distribution, packaging, classification, repair, cleaning, quality tests.
-Inventory Management with specialized software of WMS (Warehouse Management, System) of high technology like DLX of Red Prairie, LAB, SILVER BULLET.
– WMS for inventory management with the possibility of controlling FIFO, FEFO outputs, control of production batches.
-Work directed by the system; among others. Let us advise and accompany you in your processes, managing to structure the service offer that your business benefits; Our experience is waiting for you.
Let us advise and accompany you in your processes, managing to structure the offer of service that benefits your business; Our experience is waiting for you.
We offer ample coverage since we have headquarters in the following free zones: