More than 23 years of experience in International Cargo Transportation allows us to provide to our customers the support and scope that their logistics operations require. Our integrated network of International Agents, systems and communication processes with ports, shipping companies, airlines and customs is our differentiator that today characterizes and differentiates us in the market.
OCEAN FREIGHT
AIR FREIGHT
MULTIMODAL TRANSPORTATION
OCEAN FREIGHT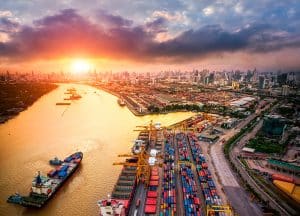 OCEAN FREIGHT
Wide variety of Ocean Transport options for International cargo, meeting any logistics need. Our excellent relationships with the most recognized and respected shipping companies in the world allow us to offer our clients support and compliance.
AIR FREIGHT
MULTIMODAL TRANSPORTATION
INTEGRATED LOGISTICS SOLUTIONS